Dr Albert Low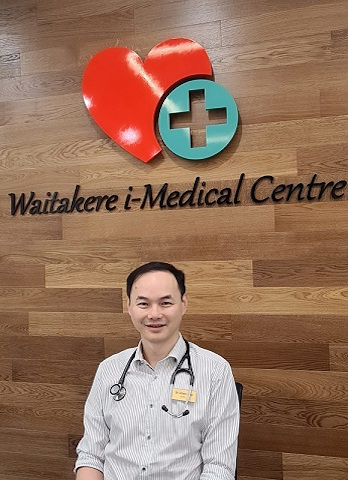 Dr Albert Low graduated at University of Auckland in 2007. He has trained in General Practice and is a fellow of the College of General Practitioners. Having worked as a GP in Henderson and Ranui for the last seven years, he is dedicated to continue serving the community.

Albert has experience in multiple specialties in hospitals and had spent three years & obtained post graduate studies in Women's Health.

He is able to do multiple minor surgeries & procedures such as skin lesion excision, ingrown toenail procedure, jadelle & mirena insertion, pipelle sampling, steroid injection and others. He also has special interest in hair transplant and he has been seeing people with hair loss problem
Acupuncturist
Eddy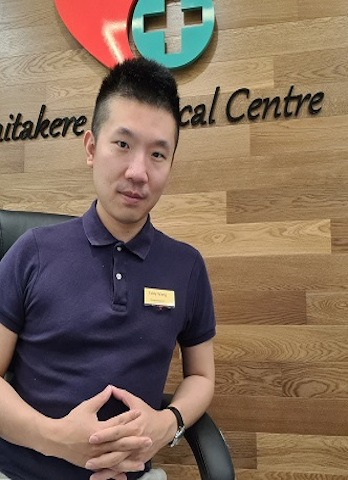 My name is Eddy, I come from a background of professional relatives, my grandfather is a judge and my grandmother is a Chinese medicine doctor. At first I studied Law, however I started to grow a fonder interest in Medicine after watching Grey's Anatomy. I decided to combine my own culture and chose to do traditional Chinese medicine.

In the last seven years I have been working as an Acupuncturist in China, New Zealand and the United States, with good results from musculoskeletal issues to internal medicine. Helping patients understand how dialectical Chinese medicine works, the impact of their daily routines, diet and and external environment on their health is my greatest pleasure in my work. I look forward to meeting you here at Waitakere i-Medical Center.
Podiatrist
Michael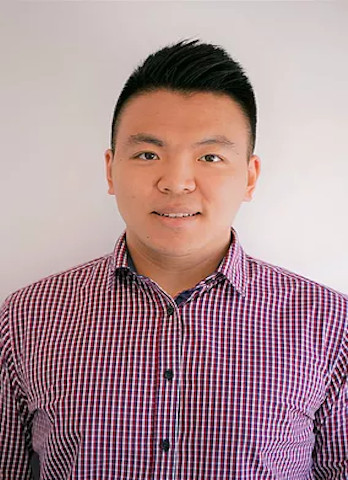 Michael developed a strong interest for podiatry after experiencing and watching his friends coping with lower limb injuries from badminton and football whilst studying a Bachelor of Science in Anatomy at The University of Otago. This led him to make the jump into this rapidly growing health profession. Through sporting activities and his four years of volunteering experiences at a rest home and retirement village, Michael thoroughly understands how important the well-being of our lower limbs can impact on our quality of life, as they provide us with the daily freedom of mobility.

Clinically, Michael has a holistic approach when treating conditions. He favors a variety of treatment methods and works alongside the patient to develop a thorough and tailored plan of treatment to suit each patient's lifestyle. Michael always strives to make sure that your visit is worthwhile.

Michael has an extensive knowledge of footwear from working for a specialized footwear retailer, matching different types of feet to various types of shoes to prevent any impending injuries or easing a current one.

Michael is a talented Latin dancer with two national titles and enjoys his time on the dance floor as well as teaching others. Michael has also played badminton semi-competitively and understands the physical demands and injuries that come with the sport.
Nurse
Gabriella Pinto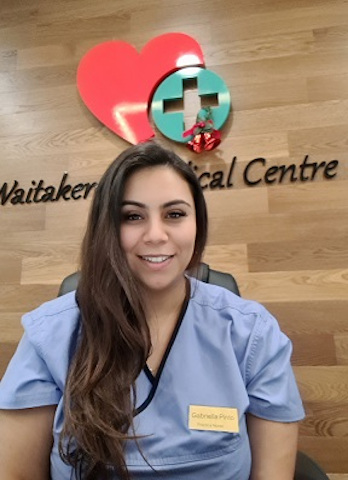 I recently moved to Waitakere i-Medical Centre after having worked overseas, where I had the opportunity to work in various nursing positions such as palliative, rehab, medical ward, community. My main background has been with the elderly here in New Zealand, for the three years prior to my OE. I have always had a kind and caring nature that enjoys making a difference to people's lives. My education and work experience has prepared me to be the Practice nurse at Waitakere i-Medical Centre.
Receptionist
Candis Tang
Having graduated in IT in 2011, I have more than eight years working as an IT business analyst in multinational companies. I have been living in New Zealand for the past two years. Every day, I enjoy meeting with the lovely people at Reception.
Opening Hours
| | |
| --- | --- |
| Monday | 9:00am to 6:00pm |
| Tuesday | 9:00am to 6:00pm |
| Wednesday | 9:00am to 6:00pm |
| Thursday | 9:00am to 8:00pm |
| Friday | 9:00am to 6:00pm |
| Saturday | By appointments only |
| Sunday | Closed |
| Public Holiday | Closed |